Warm pullover
This pullover is from the Thru-Hiker Kinsman Pullover kit, size large. I was very happy with how it came out because I used some new tools in the sewing room – a rotary cutter and some other junk. I really tried to be as precise as possible which made it work out a lot better than the yellow vest.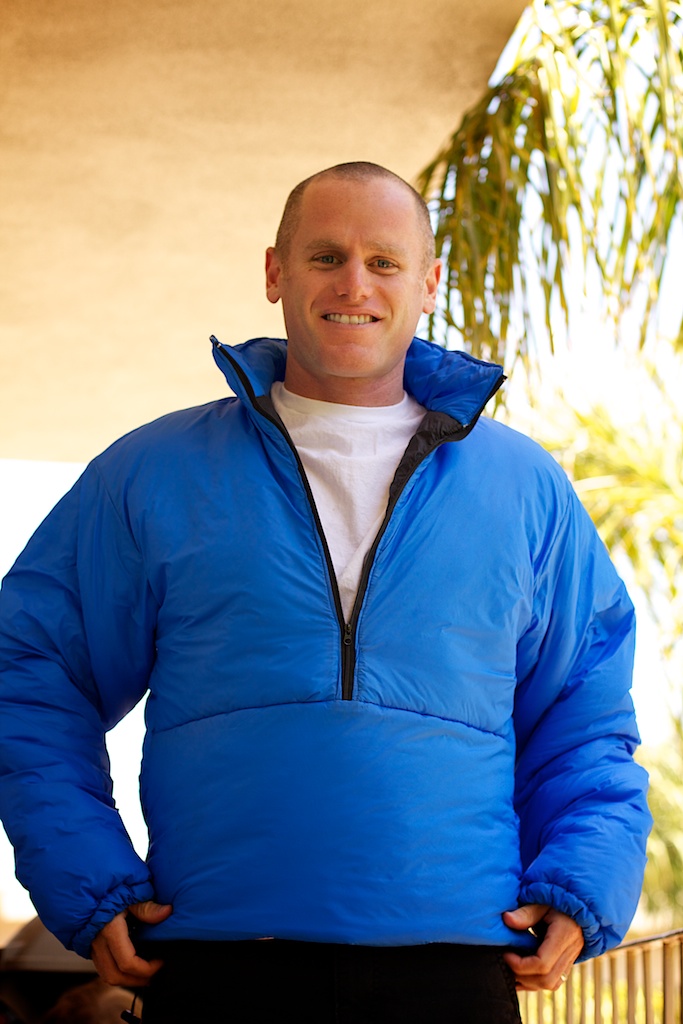 The fabric is Momentum 90v2, an ultralight coated nylon. The insulation is 5.0 oz Climashield Apex. This thing is really light, and warm. I really like the little details like the drawcord waist and hanging hook.
The sleeves are hilariously huge and something is a little bit strange in the length of it- it just feels a bit too short. It's not that different to the pattern so I don't know what happened. I emailed the creator of the project, Paul Nanian who basically said I must have screwed up and to add length in the next one. I asked him some more questions and he's since stopped responding to my emails :(.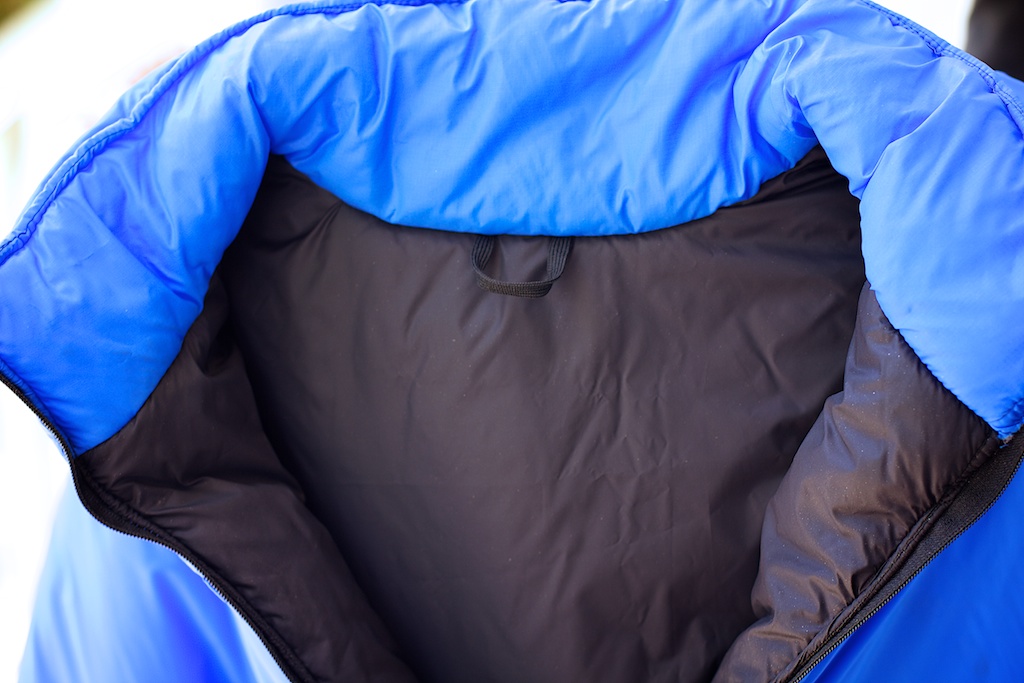 I'm going to modify the pattern and create another one: thinner arms, longer torso and full-length zip. Hopefully Paul will start responding to me soon so I can get some more fabric and insulation from him!
UPDATE 5/28: Jess wore this pullover to sleep at Combs Peak – huge success!