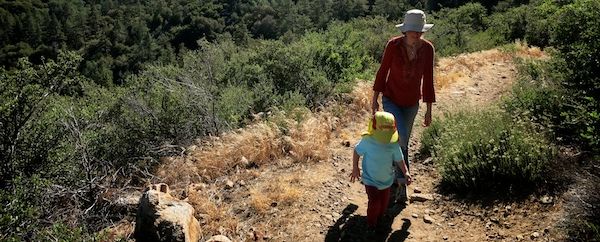 Mt Laguna Car-Camping near the PCT
Our friends invited us to come car-camping at the Burnt Rancheria campground at Mt Laguna. We had planned to continue our PCT section hike progress and walk in from Cibbet's Flat Campground to meet them, but at the last minute decided to keep things simple and just meet them at the campground for some luxurious car camping!
On arrival, we set up camp (including all of our sleeping mats – 6 in total for three people) and hung out around the fire a bit. Gabriel enjoyed talking with the three other kids: Meret, Vera and Charlotte, but his favorite thing to play with was definitely Bernard (our camp-stove).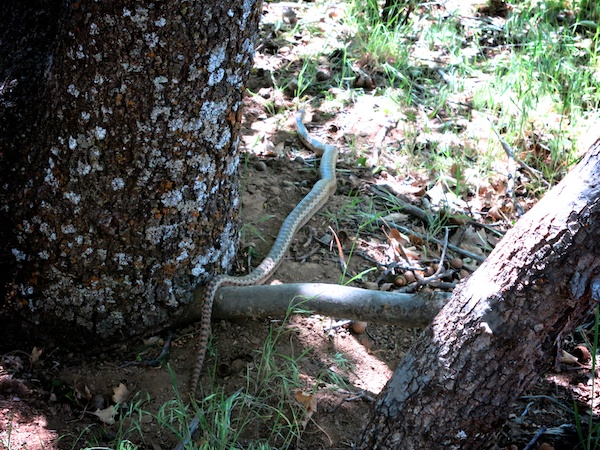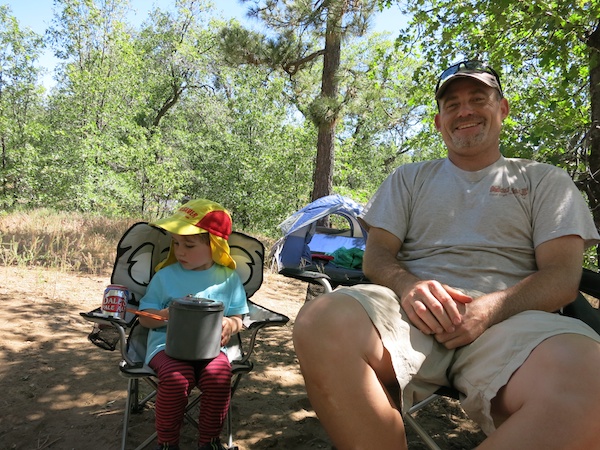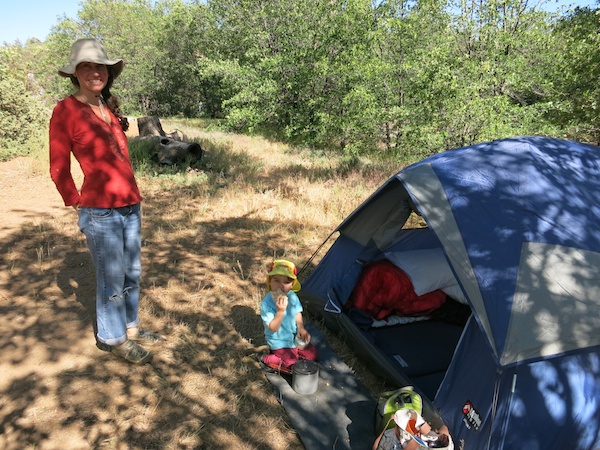 After a while we set off to find the PCT where it crosses the Desert View Trail. We walked a bit on the trail, thinking about the trail stretching from its southern terminus back at the border all the way to Canada.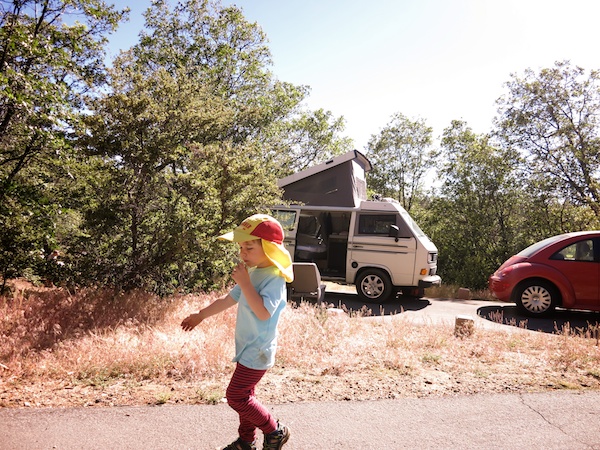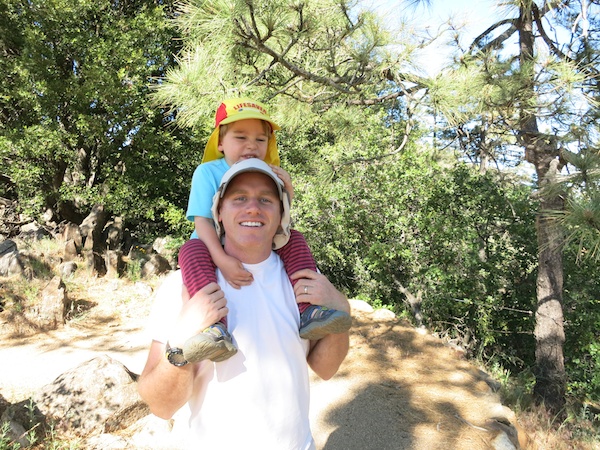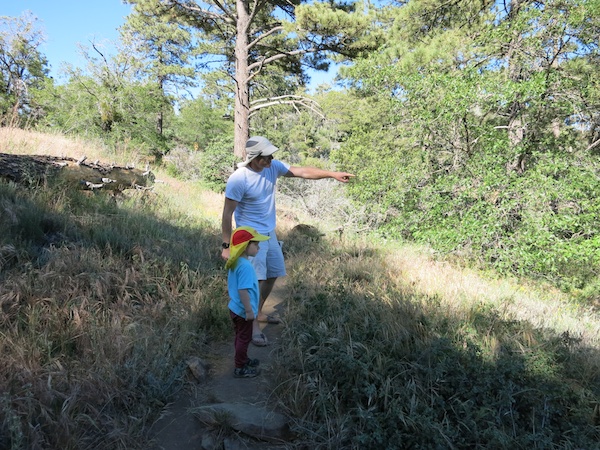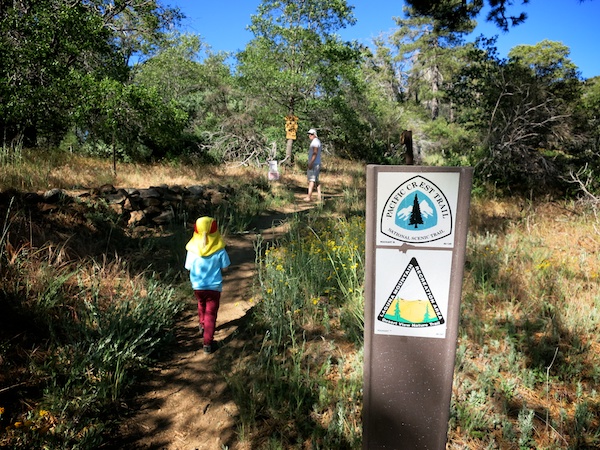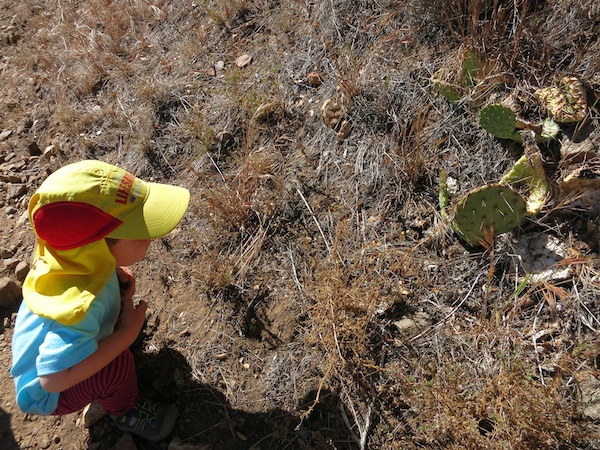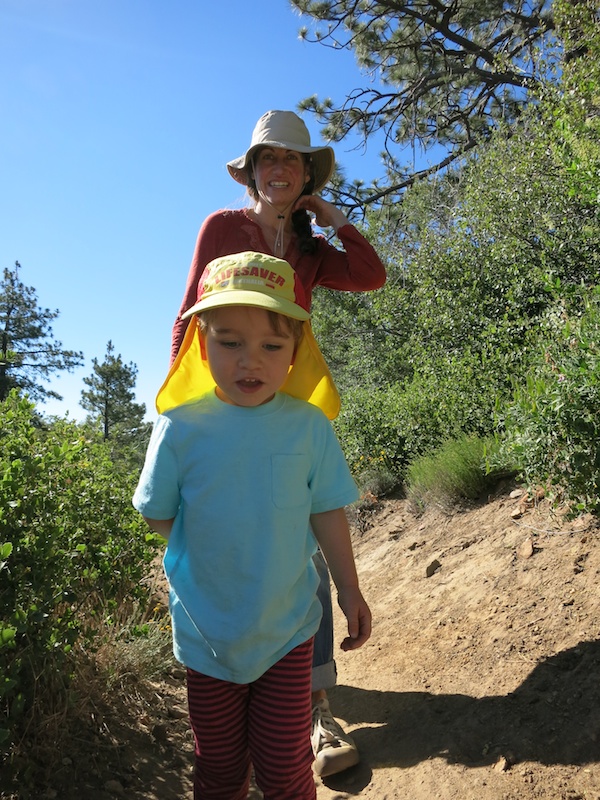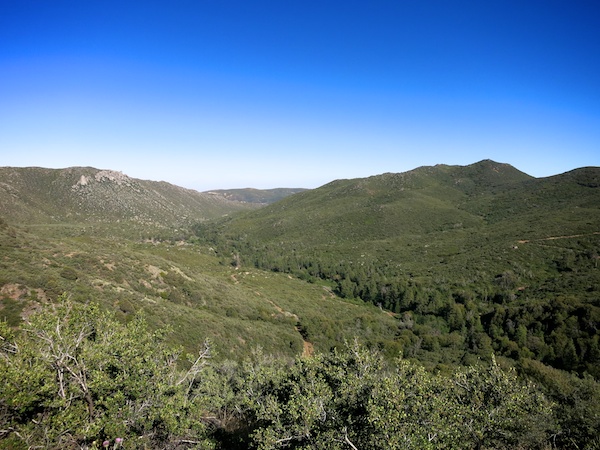 Tent camping with our car nearby was a real treat! Even though there were relatively high winds forecast (not as high as Combs Peak or Wilson's Prom but still decently high), I wasn't that worried about everything blowing away, like I have been with the tarp.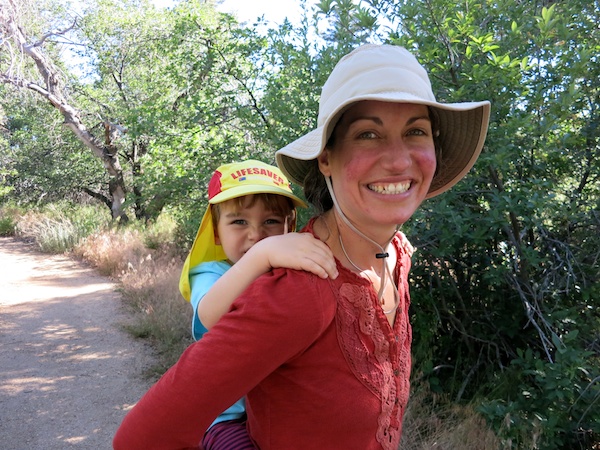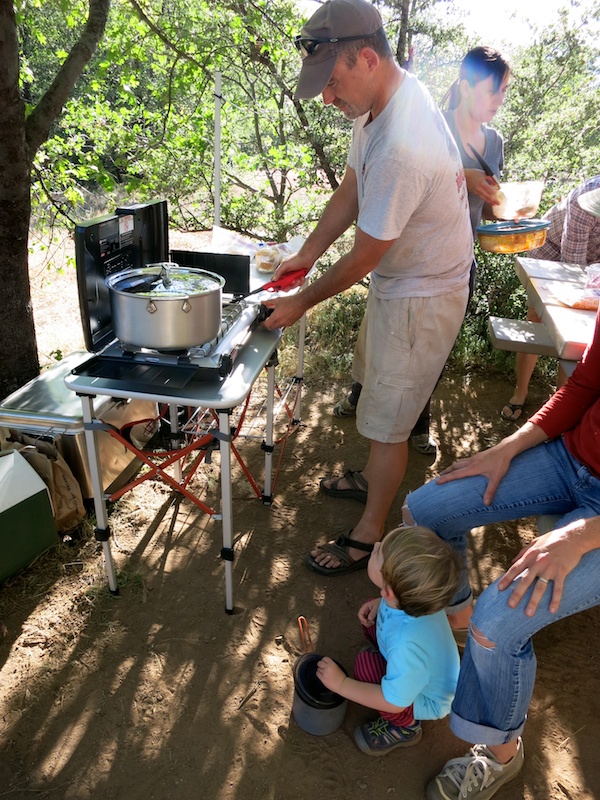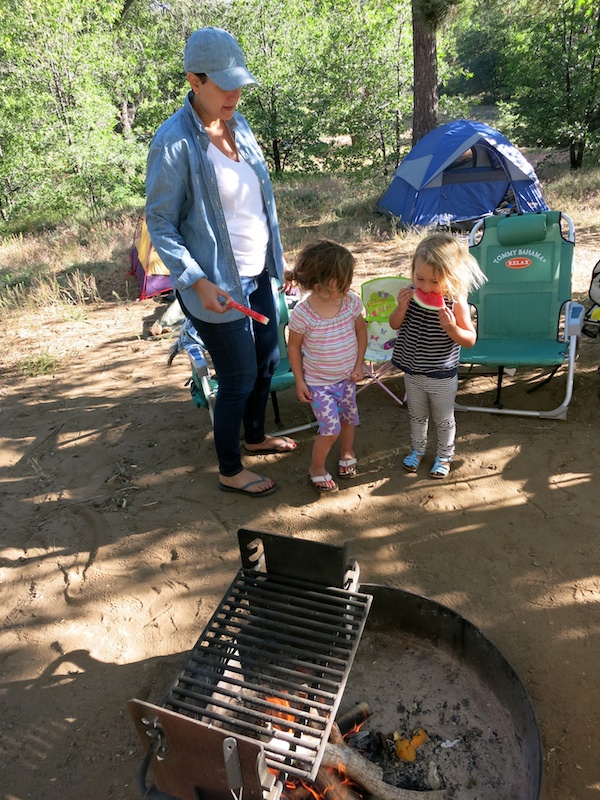 Tiffany and Mark had made a delicious veggie chili / soup dish for dinner – YUM! Then, out came the marshmallows to roast. As the temperature dropped I put on my thermals and silly hat and everyone thought that was hilarious. I am glad to bring such joy to everyone's day simply by looking ridiculous. I was warm, too!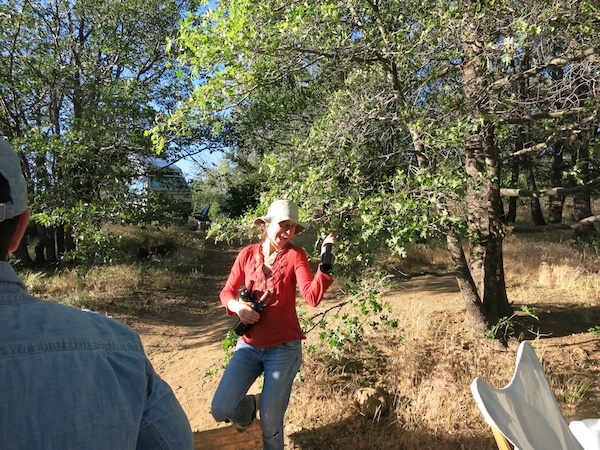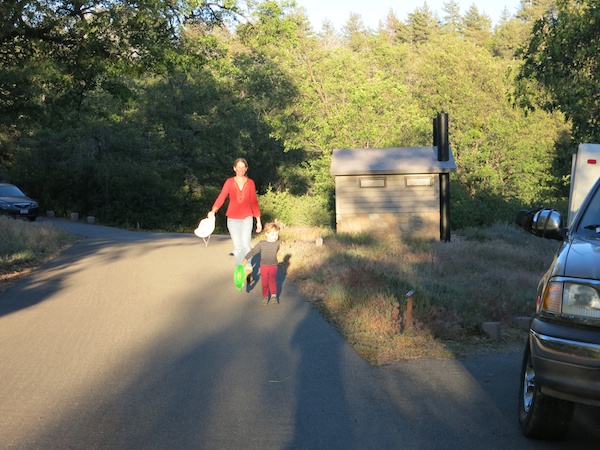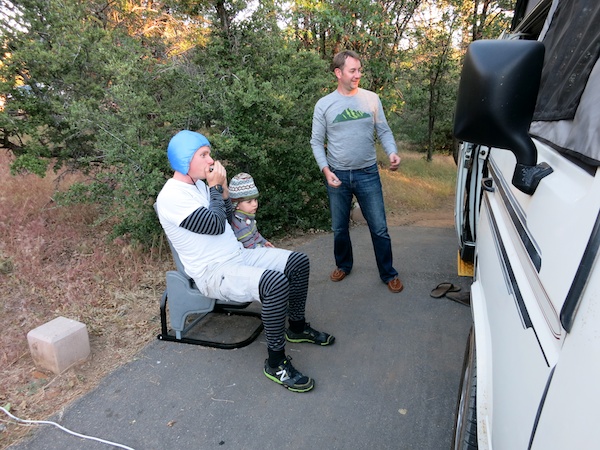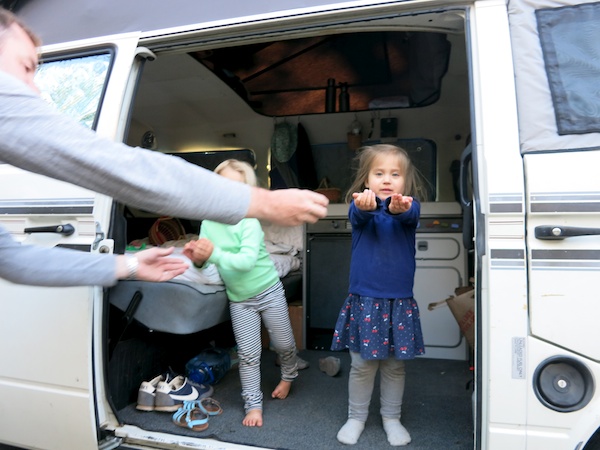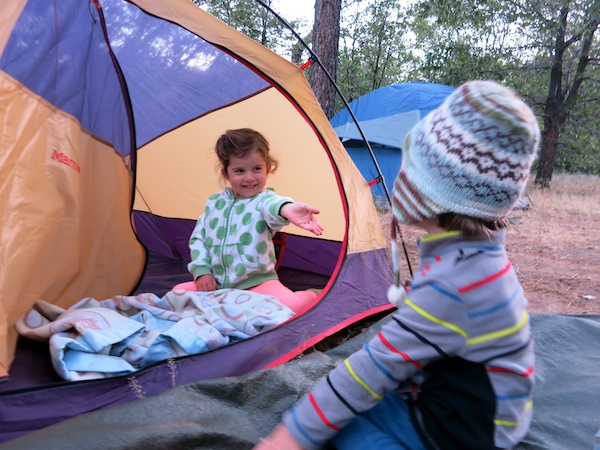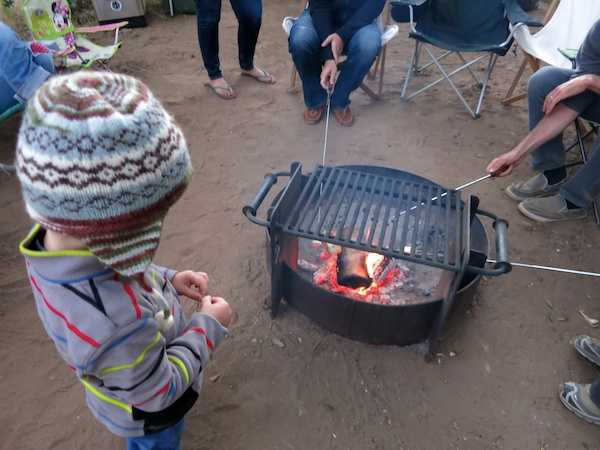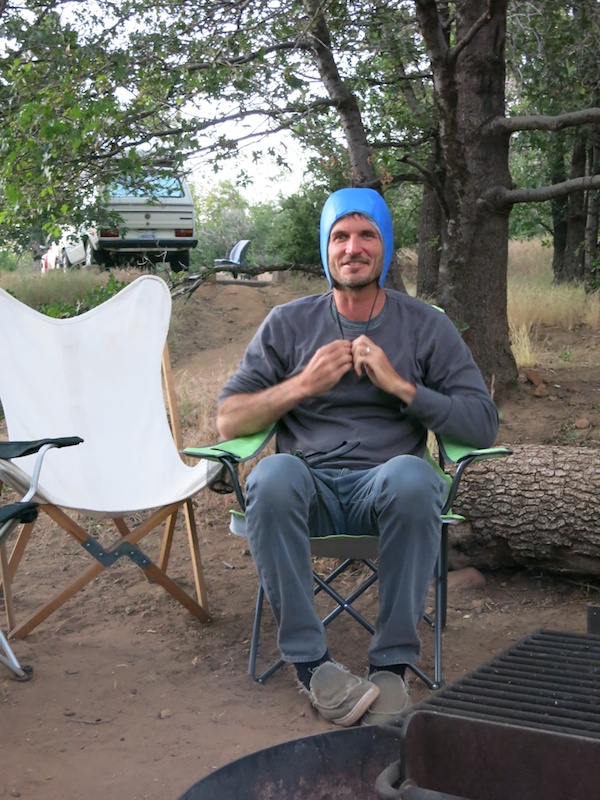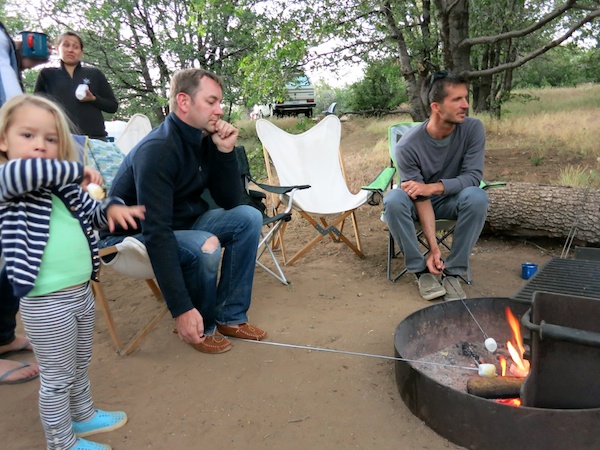 We brought out the harmonica which was a huge hit with the kids, Charlotte and Vera especially loving it.
Even though there was plenty of alcohol and friends ready for good conversation, our party plans were short-lived as each family put their kids to bed and collapsed along with the kids, before 9pm.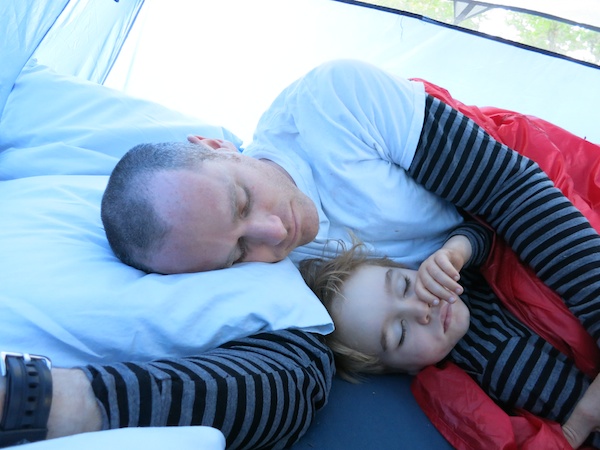 In the morning we enjoyed breakfast and proper coffee, gathered round the fire for a chat, and then packed up and headed home.It was a great break and I feel lucky and privileged to have been included with our friends on their trip.