Birthday Sailing Surprise
Jess wouldn't tell me what she had organized for my birthday – she simply instructed me to get on my bike and away we went, Jess leading the way to 'who-knows-where'! We eventually ended up at Oceanside Harbor where she had rented a little sailboat for us for a couple of hours. It was great to bob around in the harbor and then head out into the open ocean for a bit of a spin. We reminisced about the last time we did a birthday sail, back in Marina del Rey when Gabriel was only a week or two old. My, how things have changed!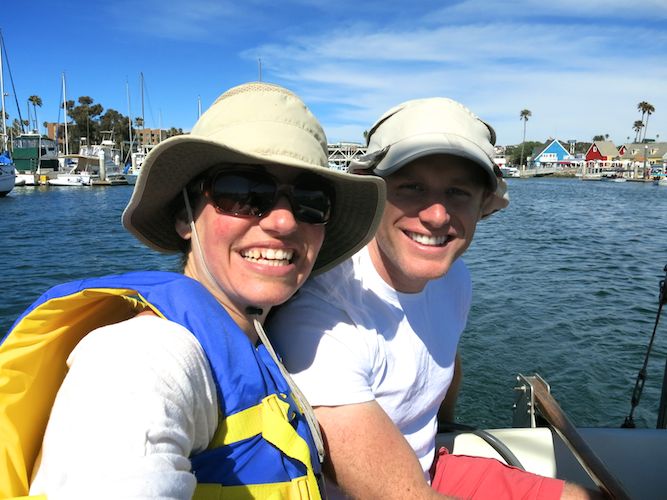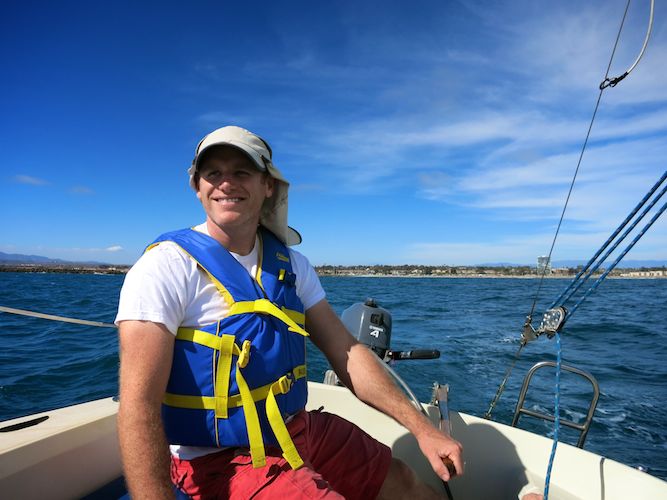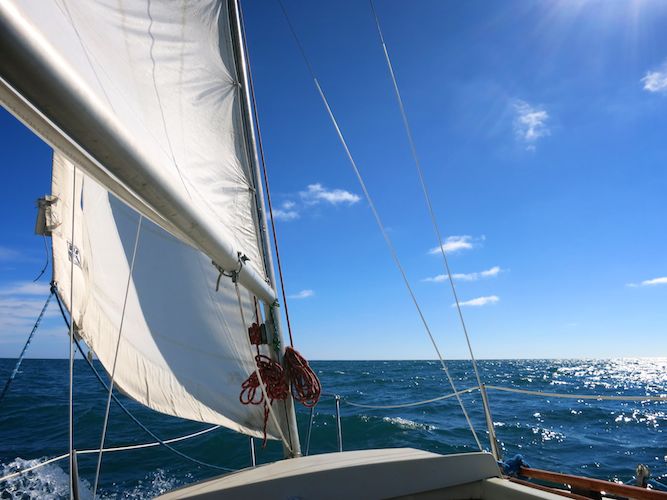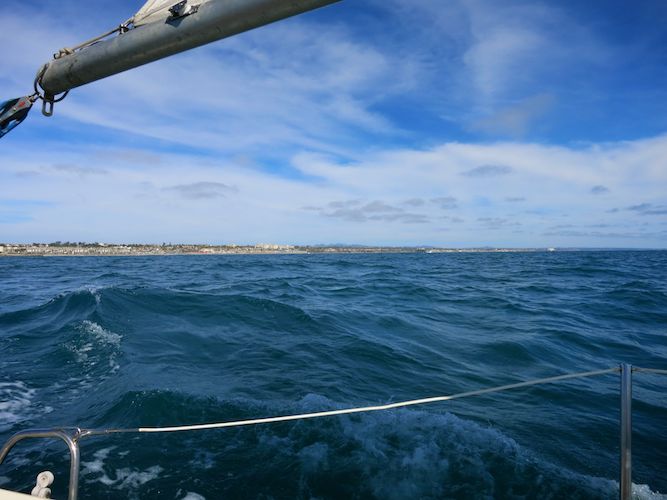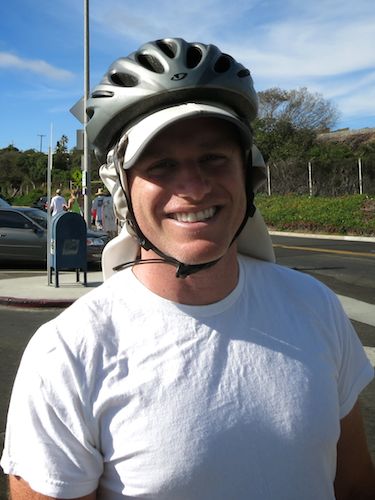 After the sail, we had a great dinner at a restaurant at the harbor, followed by a twilight swim in the ocean back at Cassidy St. A top-notch birthday, one for the record books! Thank you Jess!