Aqua Caliente Creek PCT hike
We hit the trail for a mid-week day hike, the PCT near Warner Springs. The trail begins at highway 79 and meanders north through meadows and a dry creek or wash area until reaching the Cleveland National Forest. There it descends the hills to a beautiful little creek.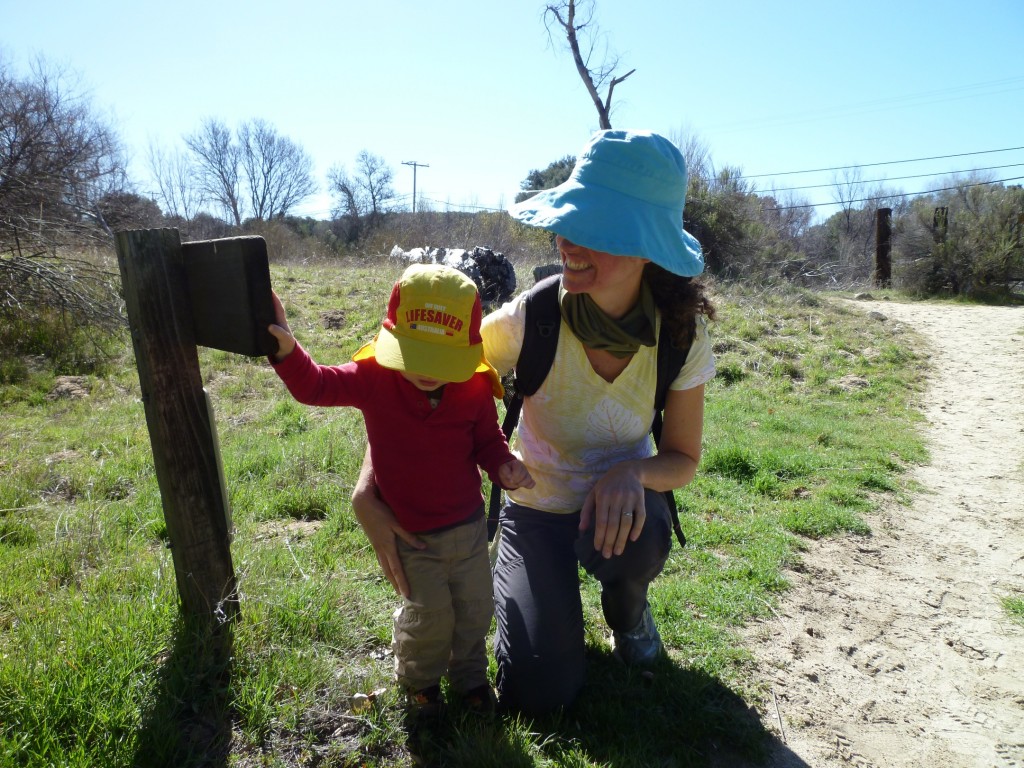 Gabriel was most interested in throwing rocks and letting the sandy trail dirt run through his fingers. He wasn't that keen on being in the backpack since the ground was so interesting, but was placated as long as we sung various nursery rhymes as we walked.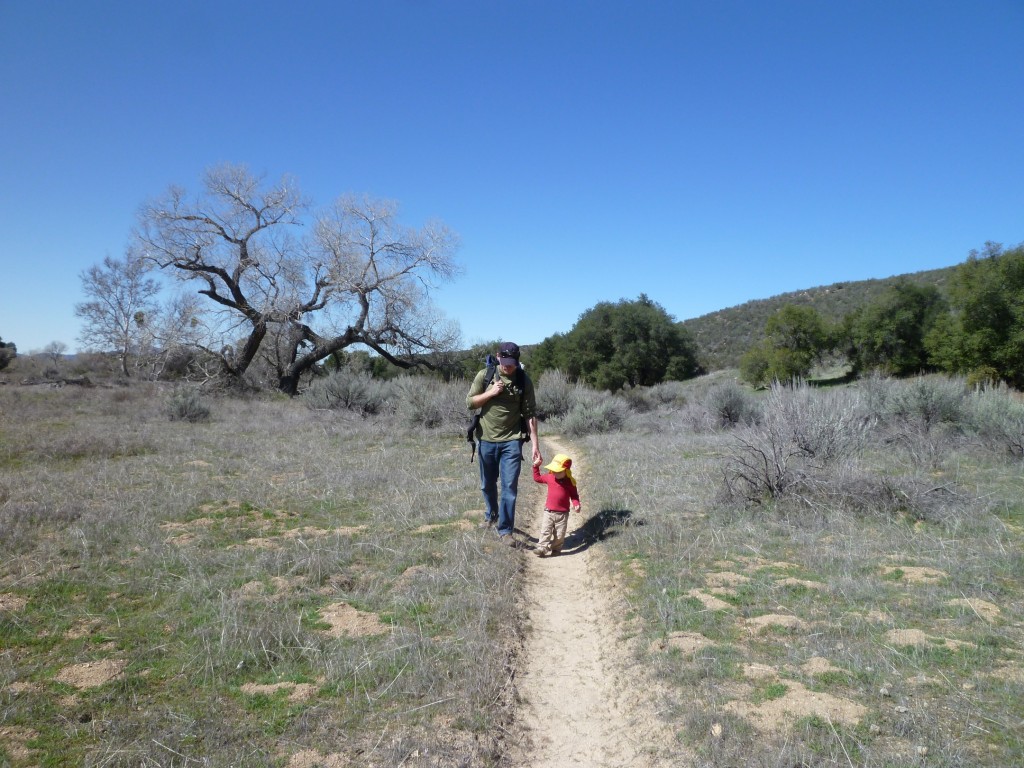 When we reached the second crossing of the creek we stopped at a campsite and had our lunch. Gabriel tried chocolate for the first time and liked it very much, just like his mum. Jess went off barefoot to wade in the creek and Gabriel and I followed. Although initially he was quite scared and not too keen on the cold water, eventually he got right in and had a great time throwing rocks in the water.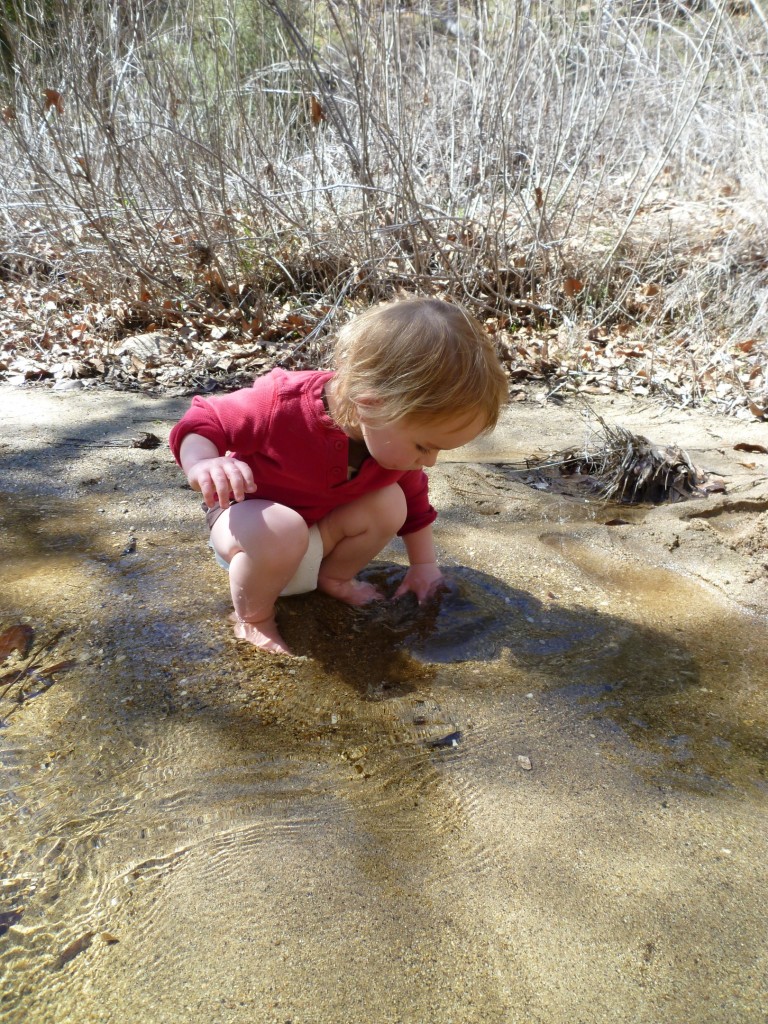 The trail was hot in the sunny parts and quite tough going up the hills. While only about a seven mile round trip we sure were feeling it by the end! When we got back to the car we were pleased to see it still had both windows and nothing was missing from the inside, hooray!
A wonderful day was made even better when we stopped in at Grandma and Grandpa's house on the way home and they invited us to stay for lamb chops and beans and wine.