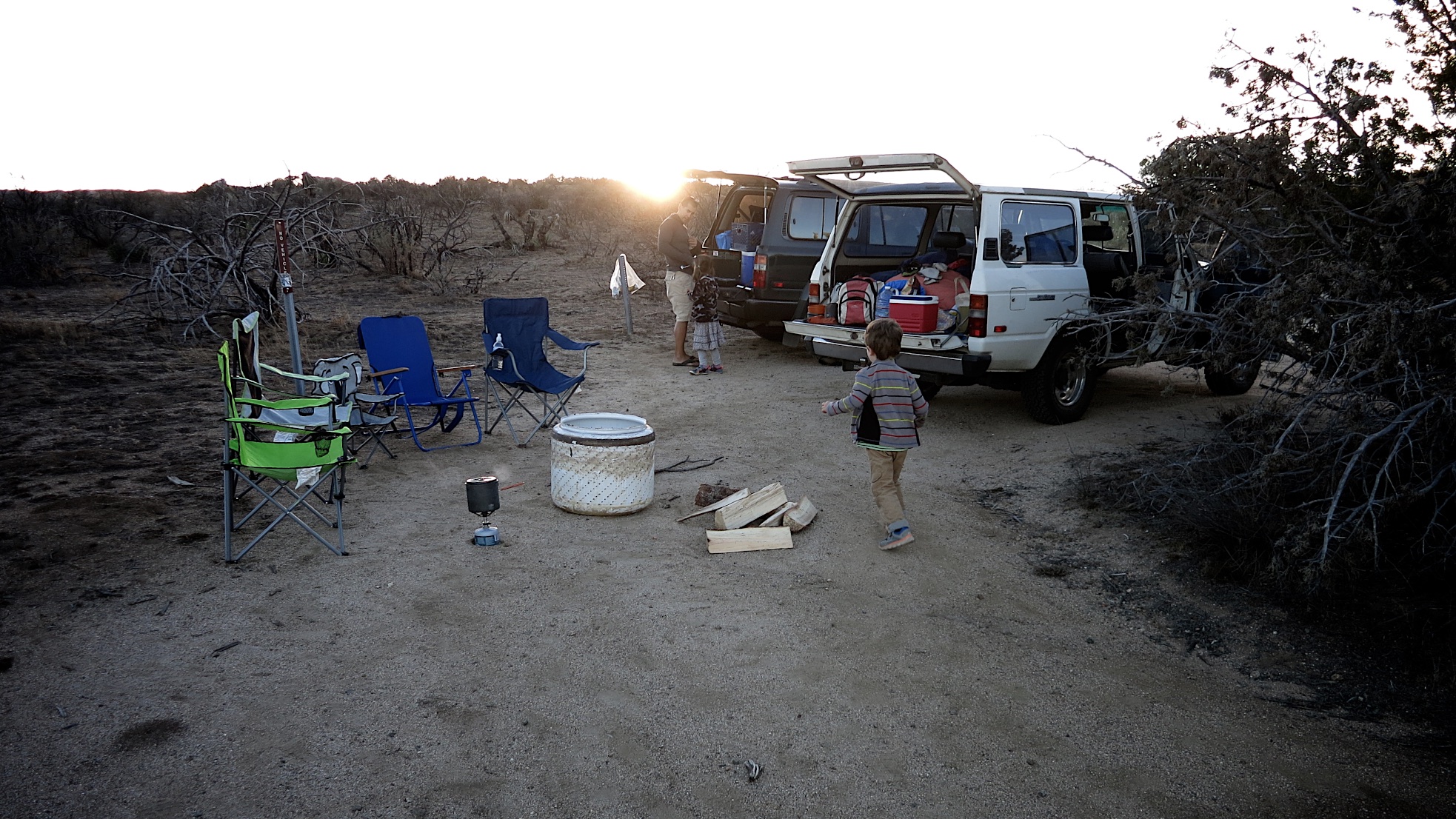 Posted on November 10, 2015
Anza-Borrego Desert – Wilson Peak and Yaqui Well
When the Land Cruiser first arrived home it wouldn't switch in and out of 4WD, and it had failed its smog check due to a high idle and non-spec catalytic converter. We changed the 4WD vacuum solenoid valve with a random part from a 2WD pickup (cut to fit) and that problem was solved. Thanks to the ih8mud.com forum for the suggestion to use the alternate part, which saved us around $200. We had the cat replaced by Warner's Muffler who did a great job.
I found trouble codes 71 and 51 in the engine computer, indicating problems in the EGR system and possibly the throttle position sensor. So, off with the throttle body! I scrubbed it up all shiny and found that the throttle position sensor was sticking so cleaned that up with tons of carb cleaner. Also took off the EGR valve and sprayed much carb cleaner into it. Turned the engine on and the trouble codes were gone! Smog passed with flying colors, in fact this car has a NOx emission of literally 0.00 parts per million – average measurement is around 250ppm. The other readings were really low too… I had no idea this car was a 'low emissions' vehicle, but the numbers don't lie!
Anyway, all that behind us it was time to test our off-road capabilities! Eric put together a spur of the moment Land Cruiser convention in the Anza Borrego Desert State Park. This time, his two kids and my one kid would be joining us on a Dads and kids adventure.
We heard coyotes howling all night and we even saw a huge tarantula crawling around.
It was a great trip and the car handled everything we threw at it without batting an eye. It was a real blast going up and down hills, over huge rocks and moguls, but by far the highlight was seeing the kids all play together – Gabriel really hit it off with Cora and Lyra and has been talking about them ever since.