Posted on September 26, 2012
New Threads
After our experience at Cooper Falls where we got a bit chilly I decided it was time to bust out ol' Faithful (Jess's family sewing machine which we've been lucky enough to borrow on an extended basis from her mom) and create some fine-ass thermals.
Ever since a family vacation we had in Tasmania when I was a kid, I've wanted stripy thermals made of merino wool – a hiker I saw had them and he looked like a total pro. So, we asked about that kind at a backpacking store when we were visiting in Melbourne. And another, and still another store. None of them carry that. Merino wool thermals are only available in plain black, apparently, and the price of $80-100 per piece put me off them. The striped ones are synthetic material which is prone to becoming very stinky – not suitable at all as I am also prone to becoming very stinky.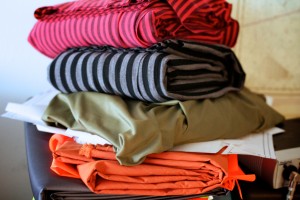 When we finished sewing the tarp, net-tent and quilt, I had ordered a stack of technical fabric from an online store specializing in hiking materials: some Gore-Tex, Under Armor SPF30+ Heat-Guard, Supplex, and some bright orange silicone impregnated ripstop nylon, but each of those materials were already spoken for. GoreTex rain shell jacket, Under Armor sun protective cooling hiking shirt for hot weather, Supplex hiking pants and silnylon for quilt or clothing stowbags.
Immediately I sewed the long-sleeved T-shirt from the heat-gear fabric using a Burda pattern I found online. I had it for our last hike and in hot weather it really delivered. My body felt cooler with the sleeves down, and I didn't need to wear sunscreen. A+! Only problem is that the fabric balled up where the pack was in the back. Oh well, it's not for style it's for functionality!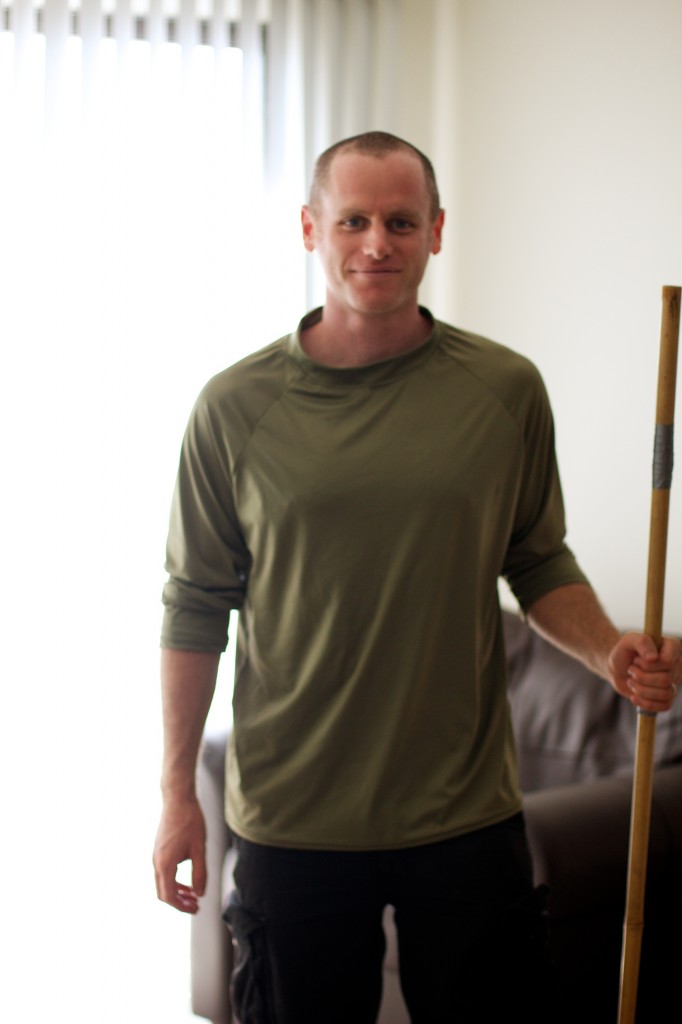 Back to the thermals… I still needed some Merino wool fabric, stripy if possible! After extensive searching I found the only place that seems to sell small quantities of the pure stuff, and they are in Germany of all places! I ordered three yards of their two colors, pink/grey and black/grey.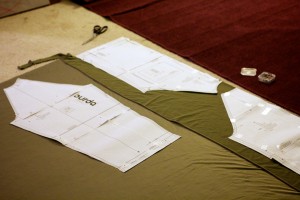 They took about two weeks to arrive! I was checking the tracking website daily, hitting refresh hundreds of times every hour. Eventually it came and lived up to the hype – this stuff is beautiful.
So I finally got round to making them up, from an out-of-print Jalie pattern I found online. Luckily we have plenty of stretch needles for the sewing machine leftover from the Underarmor shirt project. Let's just say Merino wool fabric is waaaay easier to sew than Under Armor which is an absolute bitch. The top turned out fantastic and fits very well. The pants are pretty good too. They have this weird fly thing which is pretty pointless but having never made pants before I left it in.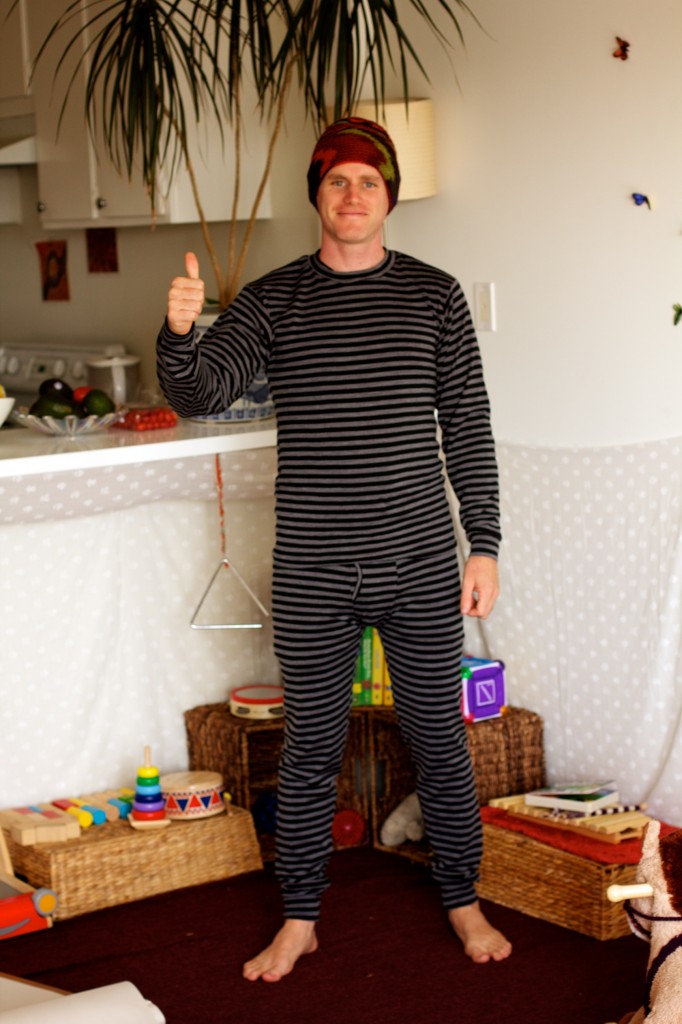 I have almost finished the top for Gabriel then I'll start on his pants, which will be pink! It's looking like we'll have enough for Jess to have a full set too in the pink / grey.
Then, while I was doing all this, Jess crocheted a hat from some funny woolen yarn. Really warm, thanks Jess!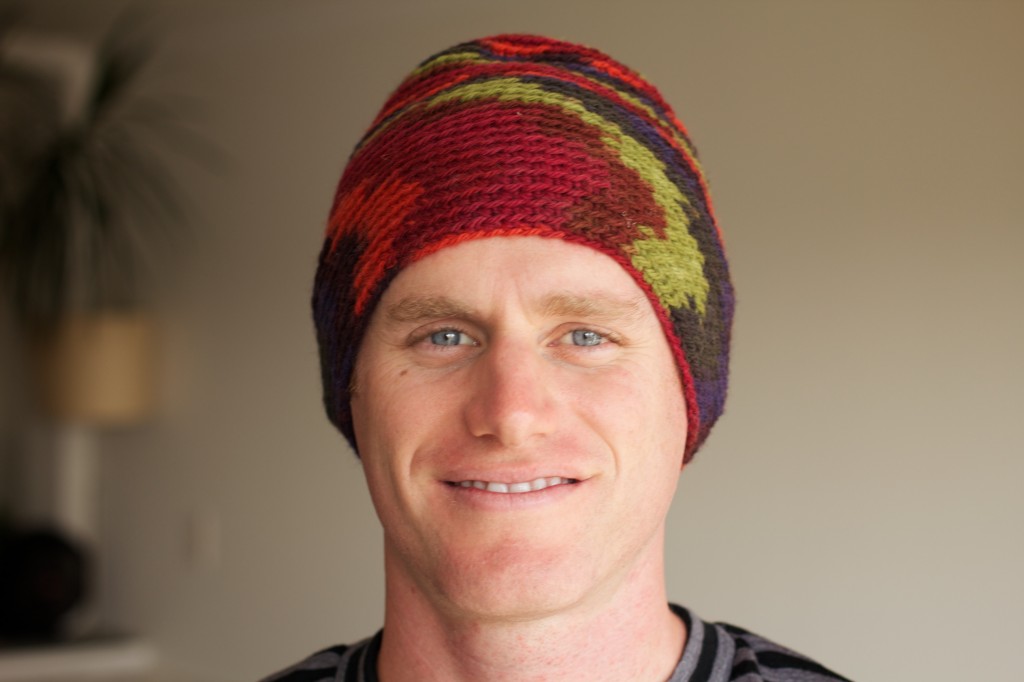 To say I am stoked would be an understatement. I can't wait to try these babies out in the mountains! This is some of the best gear I have ever had, and it's a great feeling to camp in shelter and clothing you have made with your own hands.