Lightweight Down Quilt
Since Eric and I are planning on hitting the John Muir Trail later in the season, I need to be prepared for colder weather. What better than a down quilt? Even though down is high-maintenance (i.e. must be kept dry), it just can't be beat for warmth to weight ratio. 
I ordered supplies from Thru-Hiker, getting 18oz of 900fp down and 5 yards of Momentum 50 fabric. The down came squished into a little bag and I was really doubtful that it would somehow expand to fill up my entire quilt. Based on some random ideas I found on the internet, I decided that four inches of loft would be ideal, theoretically that is supposed to be warm enough down to zero fahrenheit. My design has a very slightly tapered foot area.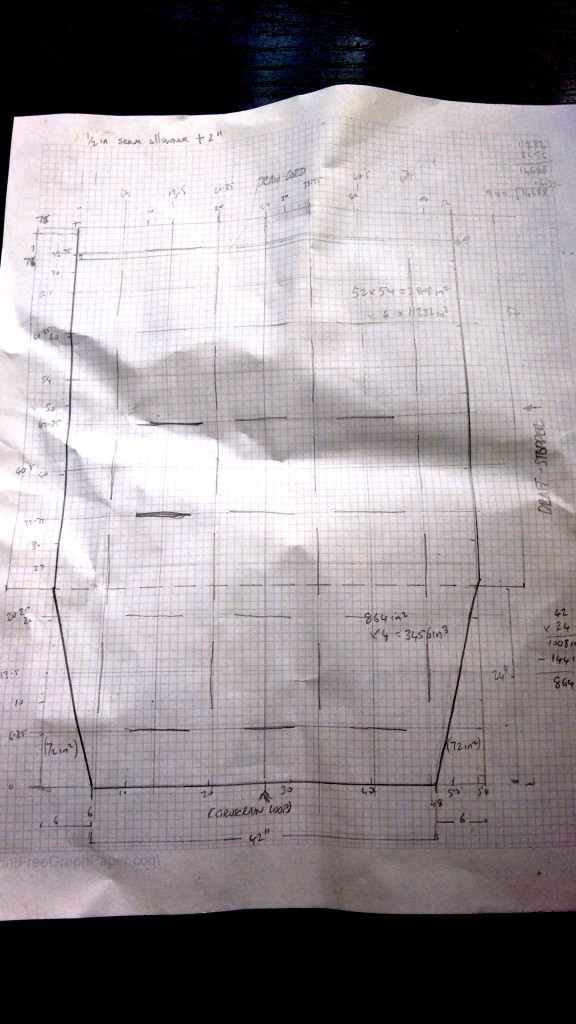 The thing with down vs. synthetic insulation is that it's loose and fluffy. Synthetic usually comes in a roll and you just lay it down and sew it to something – down needs to be kept in place somehow, hence the need for baffles. There are various different baffle patterns out there but most require careful measurement of the amount of down in each baffle (if the baffles are not all the same size). Unfortunately, the down I ordered all came in one bag so I didn't think it would be possible to separate and weigh it out in sections.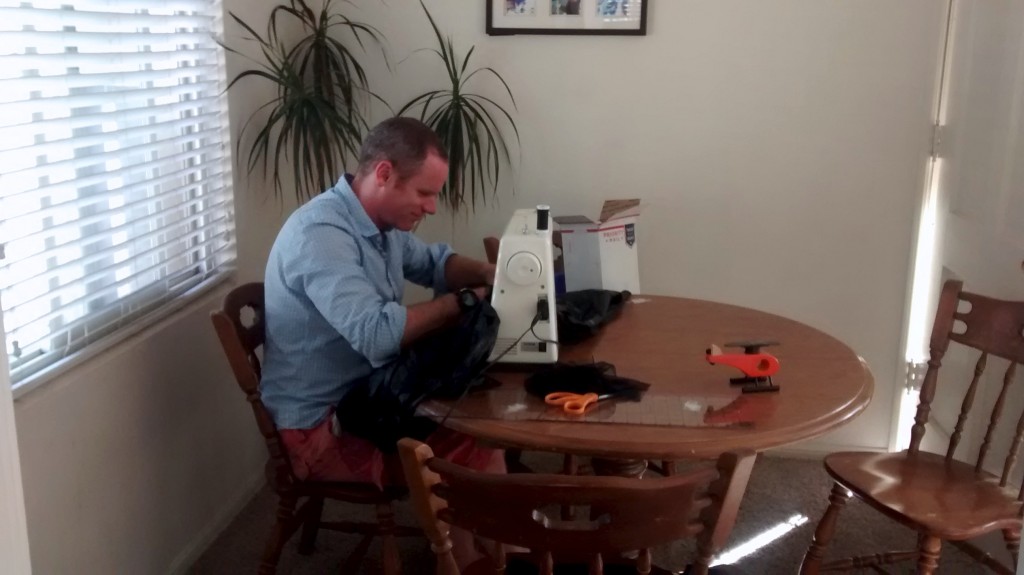 So, I decided to use a 'Karo-step' baffle design. It's basically squares with the corners cut off. It's harder to sew than normal baffles but much easier to stuff, and has the added feature / bug that you can fluff the down into different areas of the quilt if you want.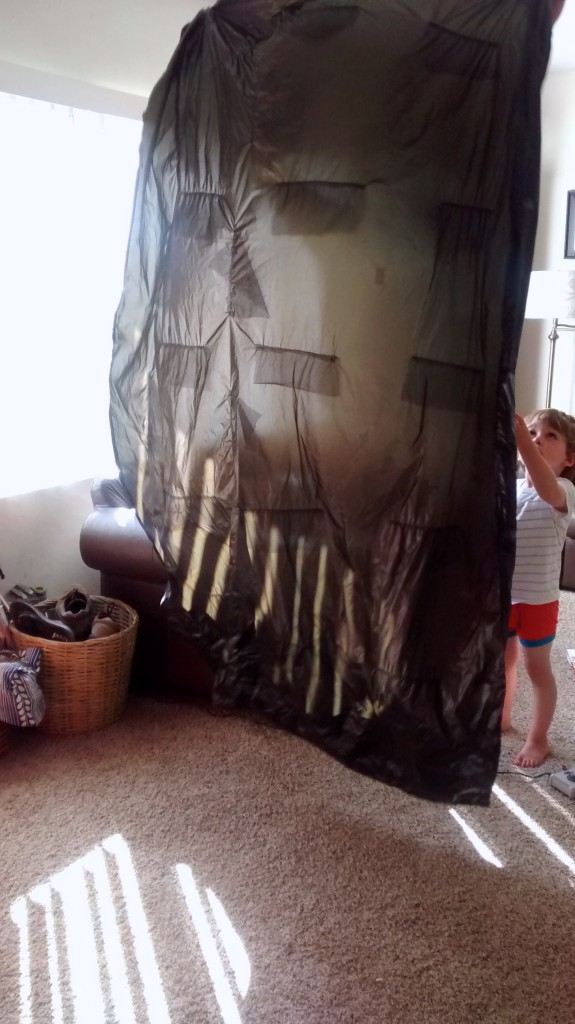 The coolest and most hair-wringing moment of the whole process was stuffing it with down. I cleaned and dried the bathtub, pulled the shower curtain and proceeded to fill the entire room up with down, like a blizzard. Some of it even went into the quilt!
Anyway, the finished product is quite spectacular. It weighs 1.5 pounds, has an average loft of 4-5 inches, has a reinforced foot-box and even hooks strategically placed around it for hanging to dry or air out. The hooks can also be tied together to keep it closed tightly on very cold nights.
Now to test it out!