Posted on February 9, 2014
Kitchen Creek Road to Chibbets Flat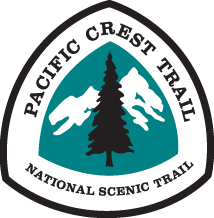 Pacific Crest Trail
Mile 30 – 33 (3 miles)
Back in town for a month? Time for a walk! We found a bit of the Pacific Crest Trail only about an hour away from home – around 30 miles north of the Mexican border, just past the 8 freeway at Kitchen Creek Road.
It was quiet and open, the cool wind blowing across the mountains. We met a few other hiking groups, mostly groups of two who had spent the night on the trail for a quick getaway – a-ha! What a good idea!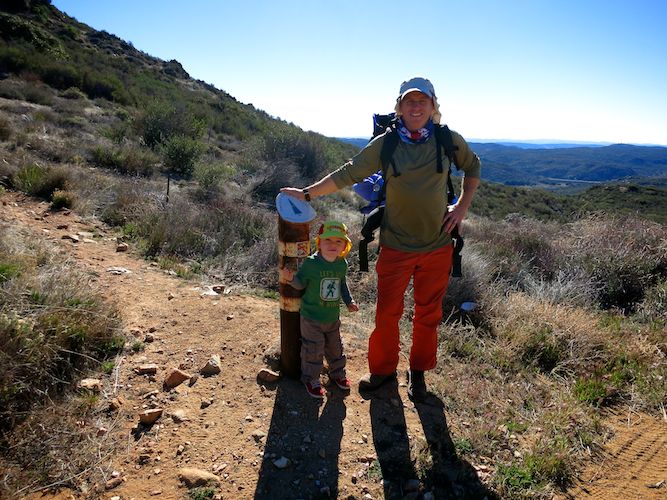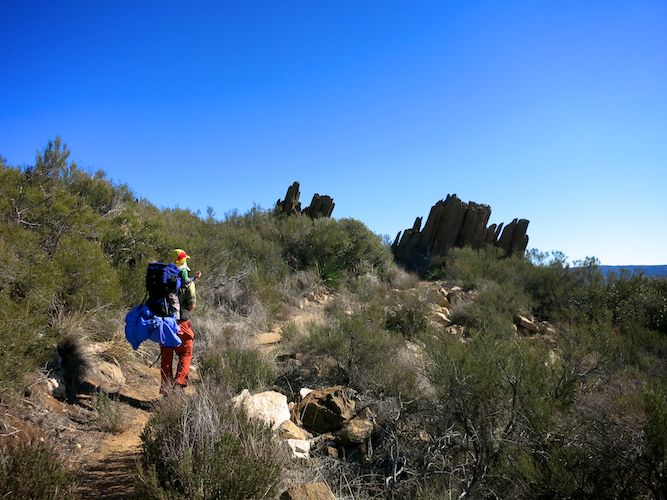 It sure was good to be back on the trail! But We found ourselves being frustrated – having a case of 'get-there-itis' and a toddler is not a good combination. Luckily he didn't seem to notice us pouting as we waited for him to throw all the rocks, look at all the dirt and sit on all the logs. He had a ball! Jess's body language in the video below communicates how we were both feeling. Looking back I wish we could have just enjoyed this early bit of the hike a bit more as Gabriel was clearly stoked to be there.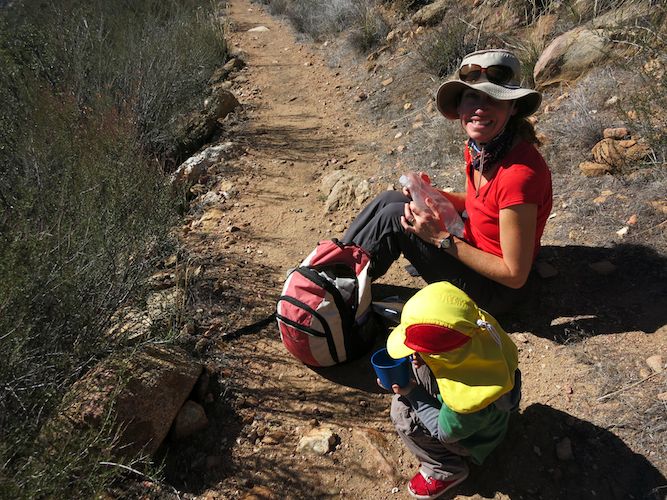 It was so peaceful and quiet. We crossed a saddle and descended into a cool, shady area where there's a quite magical camp-site next to a (dry) creek. One day it would be great to stay here overnight.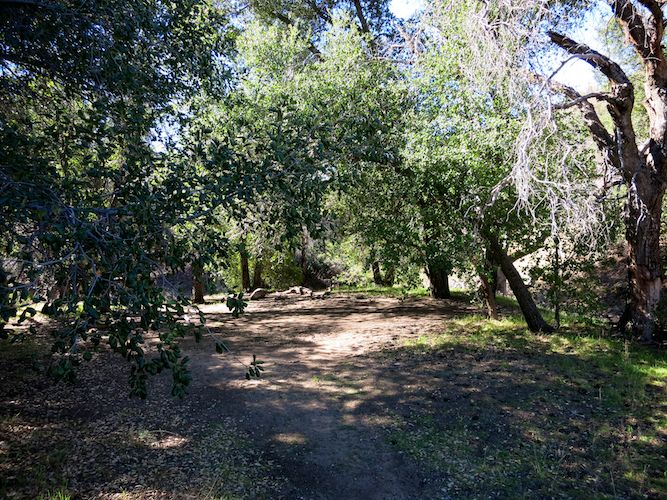 We came to a sign warning us to stay on the trail – apparently in 2009 a Marines helicopter crashed and they couldn't find all the munitions which leaked out. So, the sign warns hikers to stay on the trail to avoid being blown up! Interesting.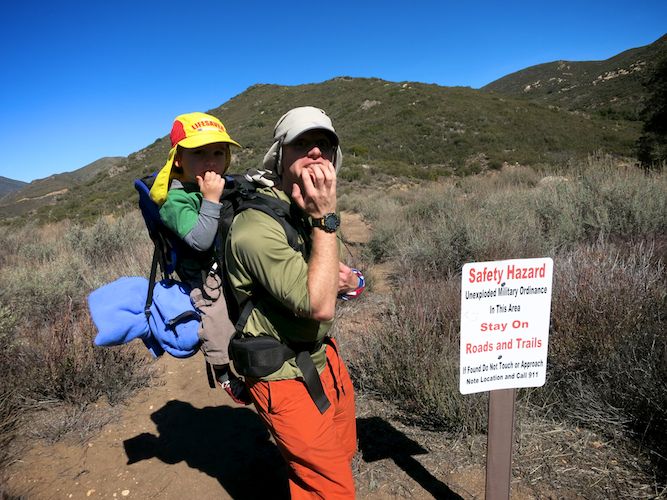 We stayed on the trail and journeyed down an access road towards Chibbets Flat Campground. This is a public car, RV and tent-camping facility, with the cleanest and least-smelly vault toilets in the world. Also there's potable water faucets at each campsite, fire-pits and a little creek with a tiny bridge going over it. Another great place to come again in the future.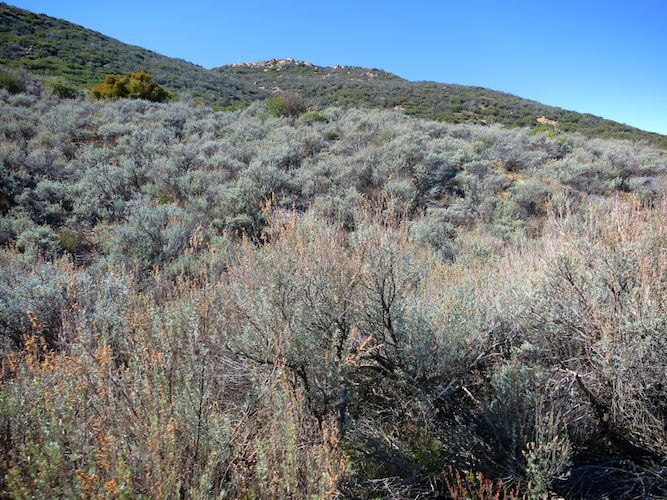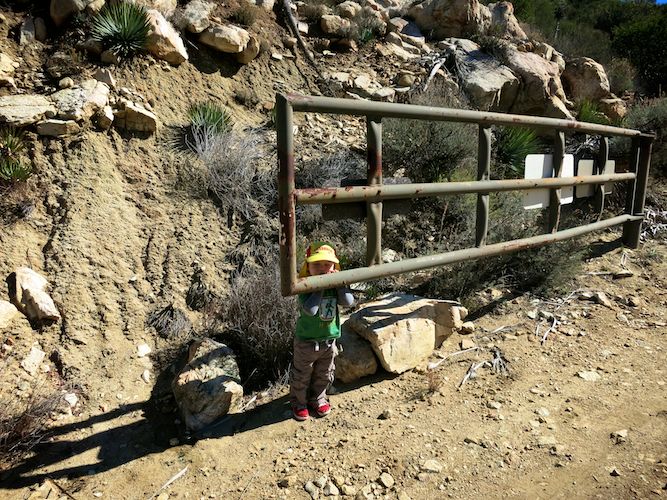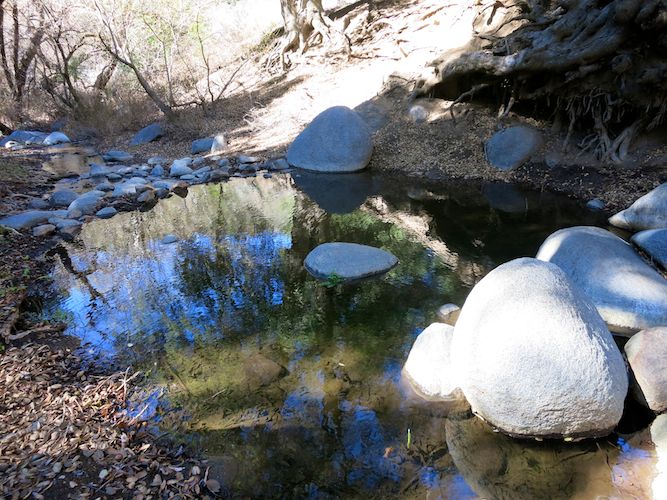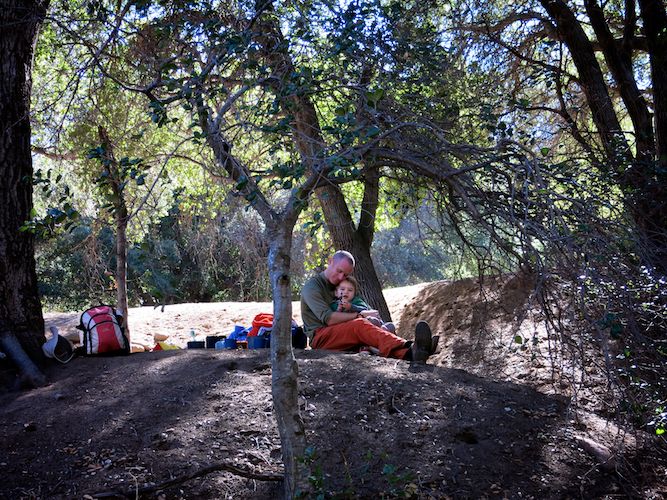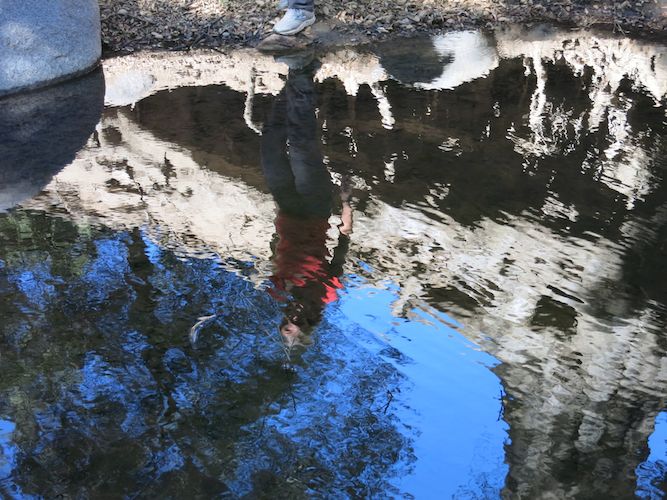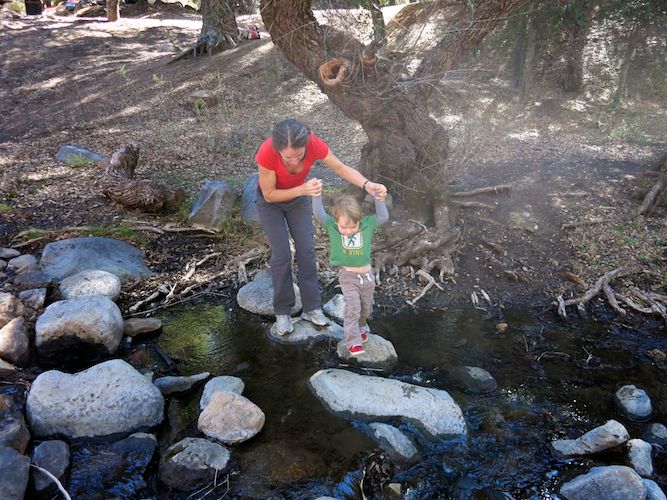 We had some lunch and played around the creek. Then it was time to go so we retraced our steps and came home.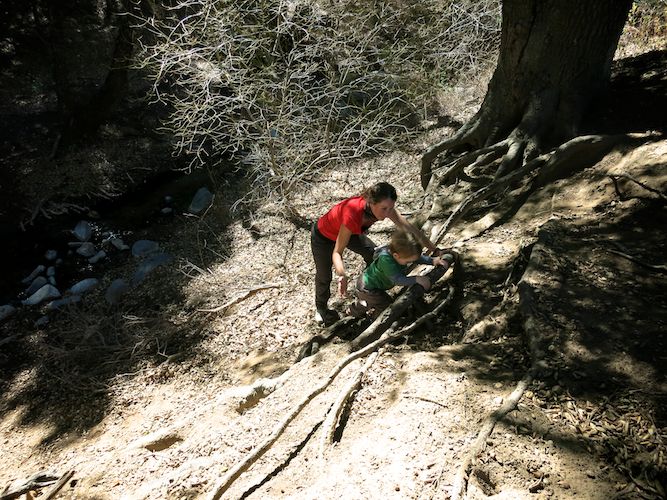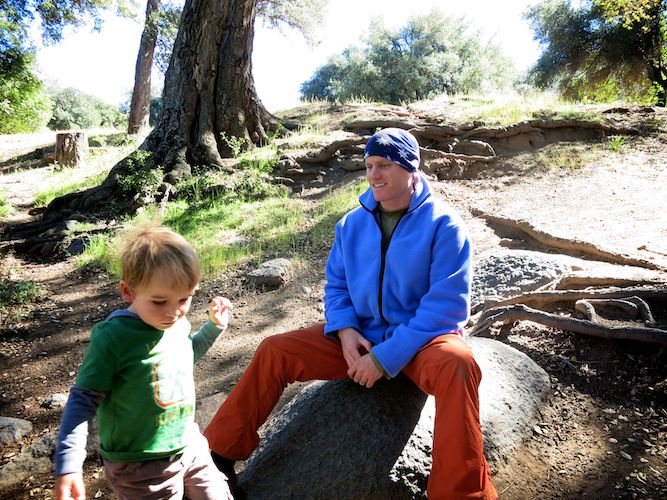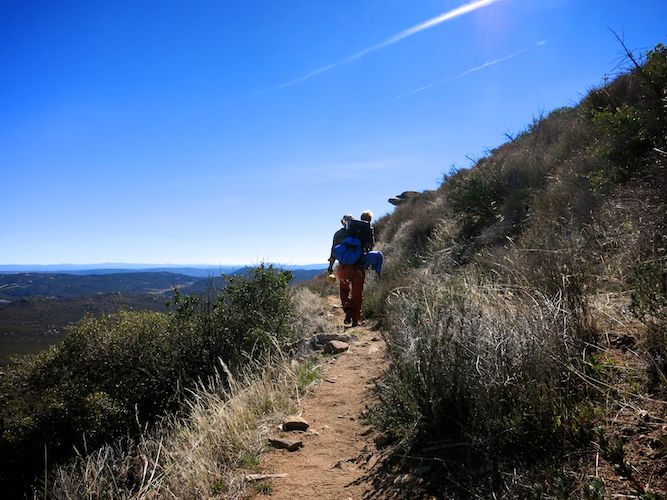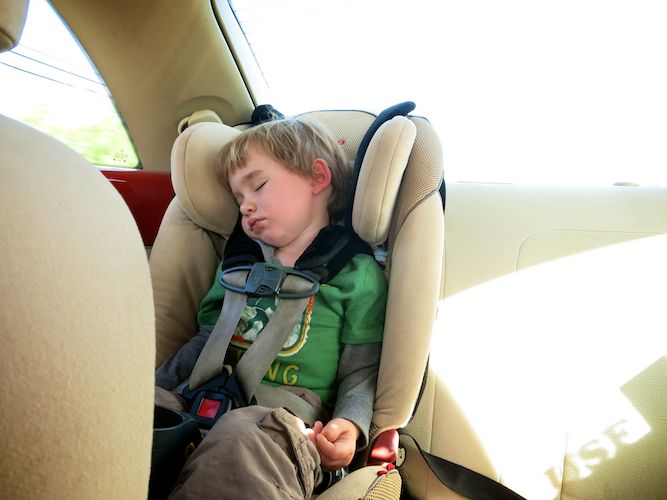 When we got home Gabriel and I were lying on the couch. I felt something and saw what looked like a tick crawling on my shirt. After squealing and leaping to my feet I showed it to Jess who put it on a tea-towel for closer inspection. It was definitely a tick, so I stripped to try to see if there were any more, followed by Jess, and Gabriel. We were all clear, so we turned our attention to the little guy. Jess complained that it was quite impossible to squish. "Don't worry, I've got just the thing," I said.